MHT Partner: Penguins Outing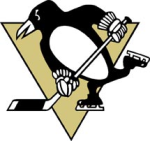 MYHockey Tournaments and the Pittsburgh Penguins have partnered since the 2011-12 hockey season to provide great experiences for our guests. Please call or email our contact in group sales, Mike Zatchey at 412-255-1922 or at mzatchey@pittsburghpenguins.com to inquire about availability. Tickets, if available, are assigned on a first come basis.

CLICK HERE for more details on game dates, prices and ticket details.